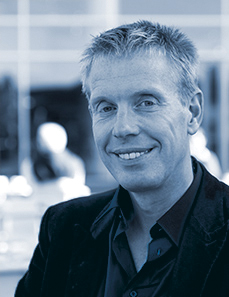 Sjirk Doeke Meijer
Sjirk had a Master in Electrical engineering before he started a PhD in Safety Culture in construction at the Eindhoven University of Technology. He became a policy advisor at the Ministry of the Interior. This was a starting point of his career in safety. After that he started one of the first internet communities on disaster planning. This project was a result of the implementation of the EU Seveso guideline in the Netherlands. He moved on to work in several regional fire departments. The major part of his work consisted of how to deal with the safety issues of a large chemical complex in a dens populated area. He worked as a policy advisor giving advise to the management on safety and strategy. For some time he was manager of the department of risk management in the Safety Region of South Limburg. This was when the several local fire departments merged in a regional fire department (safety region).
As one of the innovators in the safety region he became involved in the start of the paradigm shift which is still in progress in the Dutch fire department (from investing in more equipment and more personel to investing more in awareness and education. (Brandweer Over Morgen).
To make a dream come true he resigned in 2011 his job and sold his house and cycled from the Netherlands to Bangkok in Thailand. This was a life-changing experience with spectaculair views of landscapes but also a deeper insight in man in general and Sjirk himself in particular. (travel blog in Dutch on www.sjirkmeijer.nl)
Full of his newly gained knowledge, experience and skills together with what he already had, he decided to become a freelance consultant.
As a freelancer he combines his knowledge on processes, complex safety issues and his passion for innovation. He uses his traveling as a source of inspiration.
In projects related to Eastern Europe Hans van Mensvoort is part of Tegenwindmee.
Hans van Mensvoort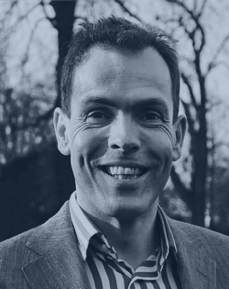 Hans finished a MSc in agricultural engineering at Wageningen University. Part of his study was a 4 month practical period in 1994 at the State Technical (Agricultural) University in Rostov on Don (Russia). Here Hans received his first interest in Soviet / Russian people and culture.
After university Hans finished the Dutch Fire Academy (www.ifv.nl) and in 2009 received his rank of fire commander and his degree as Master of Crisis and Disaster Management (www.mastercpm.nl). Part of his degree was a dissertation about the 'Lobbying of the Fire Brigade in Europe'. After a professional career of more than 18 years within the fire brigade – of which 10 years as unitmanager in preparation and fire prevention – Hans' latest task was to develop several safety policies for the management of Mid and West Brabant Fire Brigade on subjects as 'fire safe communities', 'Seveso-II', 'reduction of false alarms' and 'international cooperation'.
Since his dissertation on the European lobby of the Dutch fire brigade, Hans got more interested in international cooperation. Because of his special connection with Russia since 1994 and his knowledge of Russian language Hans has always had a special interest in Russian/Soviet Fire Brigade. This is also why he was very grateful to be part of a specially arranged visit to the Chernobyl nuclear plant in 2013 and discover unknown details of one of the largest disasters in soviet history. Hans is socially involved in the province of Noord-Brabant in the south of the Netherlands. He is active within local politics, the russian speaking community in the city of Breda and as volunteer within the association of Firefighters Without Borders.
In projects related to Europian Union I also collaborate with Peter Glerum.
Peter Glerum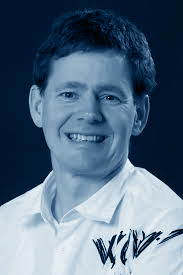 Peter has it own website: Glerum Consultancy, international disaster management