Hans van Mensvoort
Voor mijn werkveld in Oost Europa werk ik samen met Hans van Mensvoort.
Hans van Mensvoort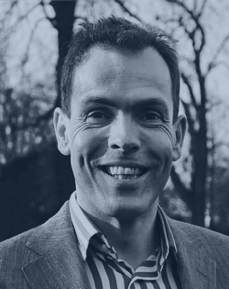 Hans finished a MSc in agricultural engineering at Wageningen University. Part of his study was a 4 month practical period in 1994 at the State Technical (Agricultural) University in Rostov on Don (Russia). Here Hans received his first interest in Soviet / Russian people and culture.
After university Hans finished the Dutch Fire Academy (www.ifv.nl) and in 2009 received his rank of fire commander and his degree as Master of Crisis and Disaster Management (www.mastercpm.nl). Part of his degree was a dissertation about the 'Lobbying of the Fire Brigade in Europe'. After a professional career of more than 18 years within the fire brigade – of which 10 years as unitmanager in preparation and fire prevention – Hans' latest task was to develop several safety policies for the management of Mid and West Brabant Fire Brigade on subjects as 'fire safe communities', 'Seveso-II', 'reduction of false alarms' and 'international cooperation'.
Since his dissertation on the European lobby of the Dutch fire brigade, Hans got more interested in international cooperation. Because of his special connection with Russia since 1994 and his knowledge of Russian language Hans has always had a special interest in Russian/Soviet Fire Brigade. This is also why he was very grateful to be part of a specially arranged visit to the Chernobyl nuclear plant in 2013 and discover unknown details of one of the large disasters in soviet history. Hans is socially involved in the province of Noord-Brabant in the south of the Netherlands. He is active within local politics, the russian speaking community in the city of Breda and als volunteer within the association of Firefighters Without Borders.